Hermosa Beach Massage Services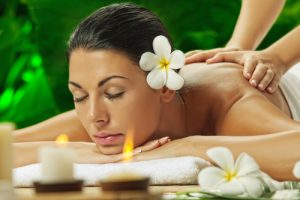 Why our Massage therapy services are so popular in Hermosa Beach area.
Listed below are some of the massages we specialize in at our South Bay Wax & Lash Spa in Hermosa Beach. At our spa we have the best trained massage therapists in the Hermosa Beach and Manhattan Beach area. Our massage therapists are licensed and have received training at some of the best massage schools in the area. But what makes our massages unique is how we combined our massages with one of our beauty treatments.
Why is combining massages with other treatments so popular with our clients in the South Bay area? We did a survey of the cost or price of a massage in Hermosa Beach and Manhattan Beach area. We were surprised at the high cost for many of the massages offered in Hermosa Beach and Manhattan Beach. So we determined we bring the cost of massages down by combining these massages with our other spa services.
Massages offered at our Hermosa Beach spa.
Below is a list of the massages at our Hermosa Beach spa and what some of the benefits the massage provides. Also keep in mind these are the massages we also combine with other beauty treatments.
Swedish Massage Therapy
Swedish massage therapy is the most popular massage at our Hermosa Beach spa. The benefits of Swedish Massage are many. We like Swedish massage therapy because of to main reasons. 1. Its abality to increase the oxygen flow in the blood. 2. This treatment is recognized for helping to release toxins from the muscles.
Deep Tissue Massage
Deep tissue massage is used for chronically tight muscles and or for those painful muscles especially in the neck, back and shoulders. Clients in the Hermosa Beach area like Deep tissue massage because it is very effective in the relaxation of muscle tension, chronic knots and those "hot" trigger points.
Hot Stones Therapy Massage
Clients in Hermosa Beach just love our hot stone massage. What are some of the benefits of a hot stone massage? Some say it's like being in a hot tub and getting a relaxing massage together! Many say they like this massage because even though they have some muscle tension they prefer a lighter softer massage as compared to a deep tissue massage.
Aromatherapy Massage
Why do our Hermosa Beach clients like our aromatherapy massage? Because the way the massage therapist carefully selects the right essential oils to provide a relaxing massage plus a feeling of well being. The essential oils chosen are not necessarily for their fragrance but more importantly they are carefully chosen for their therapeutic effect.
What are some of the benefits of the combination massages with other spa services we offer?
By combining a massage together with one of our beauty services it can not only save money but also time!
What are some of our most popular massage combinations?
These are the services our Hermosa Beach and Manhattan Beach clients like to combine with a massage:
1. Facial 2. Brow wax 3. Brazilian wax or Bikini wax. 4. Spray tan 5. A body wrap.6. Eyelash extensions
So if you are interested in one of our massages by themselves or combined with one of our beauty treatments, please call our South Bay Wax & Lash Spa in Hermosa Beach at (310) 347-2012